General Information and Reminders!
---
---

Special Days

Pizza Day is every Tuesday. Each slice is $1.50. Please make sure your child has an envelope or a plastic baggy to store money.

Show & Tell is every Friday for both classes:
​- Only one item please.
- No toy weapons or dangerous items.
- No electronic devices without permission.

Annnouncments

Fire and Lockdown Drills
We will be having fire and lockdown drills (emergency drills) Friday, November 8th at the Lower Campus.

We aim for a balance of informing and preparing the children for emergencies without overburdening them. We will give a simple explanation, but will leave further detail up to your parental discretion. We encourage you to discuss these kinds of emergencies as well as safety plans according to the age and ability of your child.

Reminders


ATTENTION
*****Very Important****
Do NOT send your child to school with medicines/inhalers to be administered by the child. Contact the teacher and give her the medication, along with specific dosage instructions. Any medications and inhalers need to be in the teacher's possession for obvious safety reasons- NO exceptions! Children love to share and sometimes do not understand why they cannot share these as well as their toys.

MICROWAVE USE

All packed lunches that need to be microwaved should be packed in appropriate microwavable containers. Also, we do not allow microwavable popcorn.

LOST AND FOUND

Please label ALL clothing! Last year we had quite a pile of sweaters, jackets, etc. unclaimed at the end of each week. Anything left at the end of the month will be donated to Goodwill.

FIRST FRIDAY CARPOOL

Every 1st Friday, we meet at the lower school at 11:15 to go to All School Mass at the upper campus. All students are then picked up from the upper campus at 12:25-12:30.
Lower School Daily Schedule
REGULAR SCHOOL SCHEDULE
8:30am-8:45am
Morning Recess
8:45am
School Starts
10:00am-10:30am
Snack and Recess
11:45am-12:30pm
Lunch and Recess
2:10pm
Dismissal
Powered by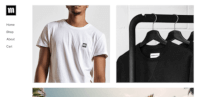 Create your own unique website with customizable templates.
Photo used under Creative Commons from ElianaMarlen